Balance exercises are exercises designed by a physiotherapist for people who have lost components of their balance. Good balance allows our body to be aware of what is going on around it and helps us to adjust our movements according to this information.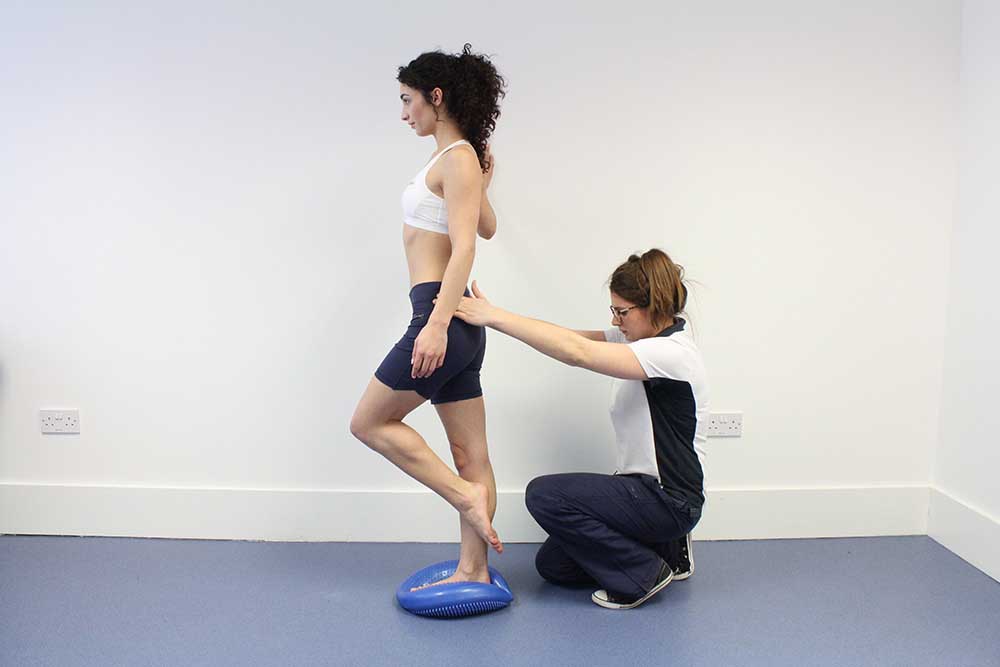 Above: Balance and proprioception exercises assisted by a musculoskeletal physiotherapist
Balance can be affected by a number of different reasons including:
Injury/trauma to an area
Muscle weakness
Neurological impairments
Age-related conditions such as arthritis
Cardiovascular medical conditions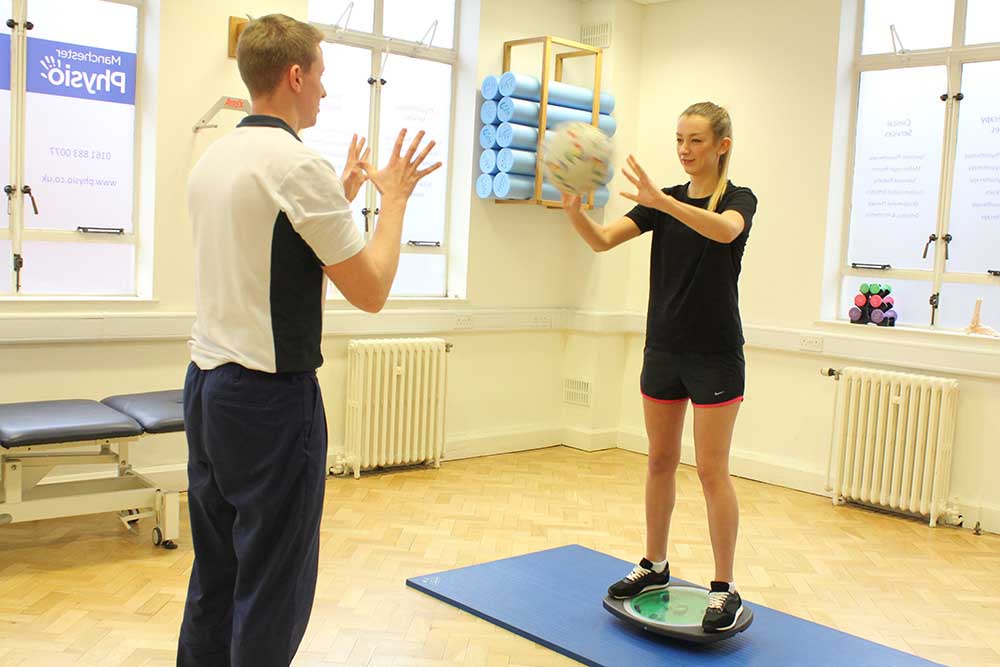 Above: Dynamic balance exercises assisted by a specilaist physiotherapist
Good balance is an essential part of our everyday living and is important during all functional movements. These can include walking, standing, reaching, stairs and changing direction. If an individual's balance has been impaired, these activities will become more difficult and may put the person at risk of tripping or falling.
Physiotherapists are able to assess and diagnose balance impairments and will create a treatment programme to address the main problems. It is important that balance exercises are tailored specifically to suit the needs and goals of the individual to optimise the outcome of physiotherapy.
There are a number of different balance exercises that can be designed by physiotherapists and these will depend on the exact balance impairment and your functional goals. There are also a variety of equipment and adaptations that may be used to help improve your balance further.
The experienced physiotherapists at Manchester Physio will provide you with a detailed assessment to highlight your main difficulties. Your physiotherapist can then design a tailored treatment programme including specialist balance exercises to address your goals.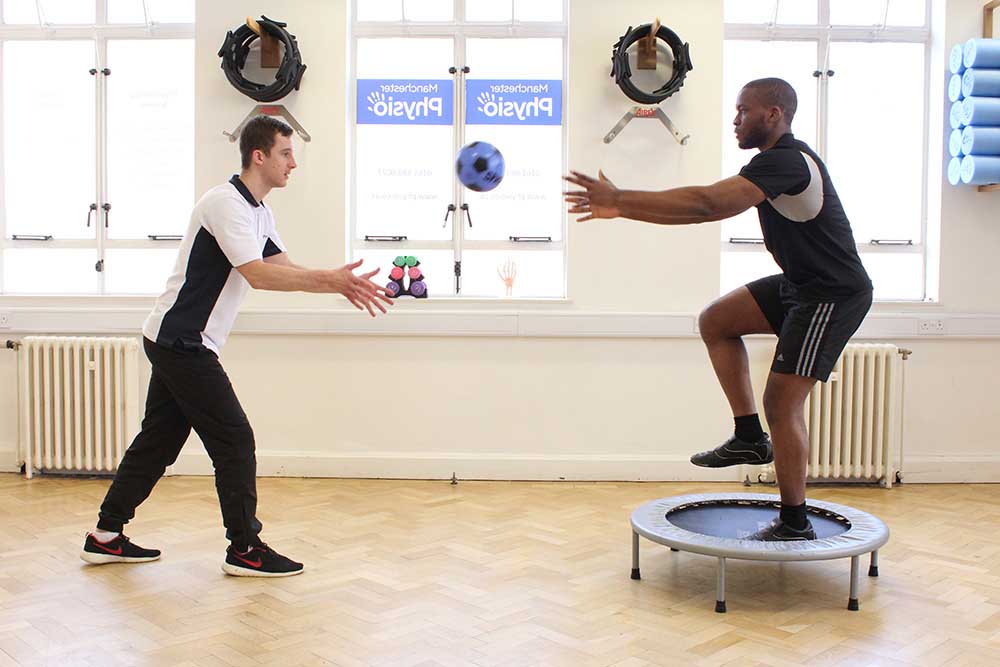 Above: Dynamic stability and balance exercises assisted by specialist physiotherapist