Manchester Physio Pilates classes are led by our specialised physiotherapy instructors. Our physiotherapists will adapt Pilates exercises to you depending on your individual capabilities. Pilates classes are an excellent way to meet other people, as well as reap the various benefits.
Our Classes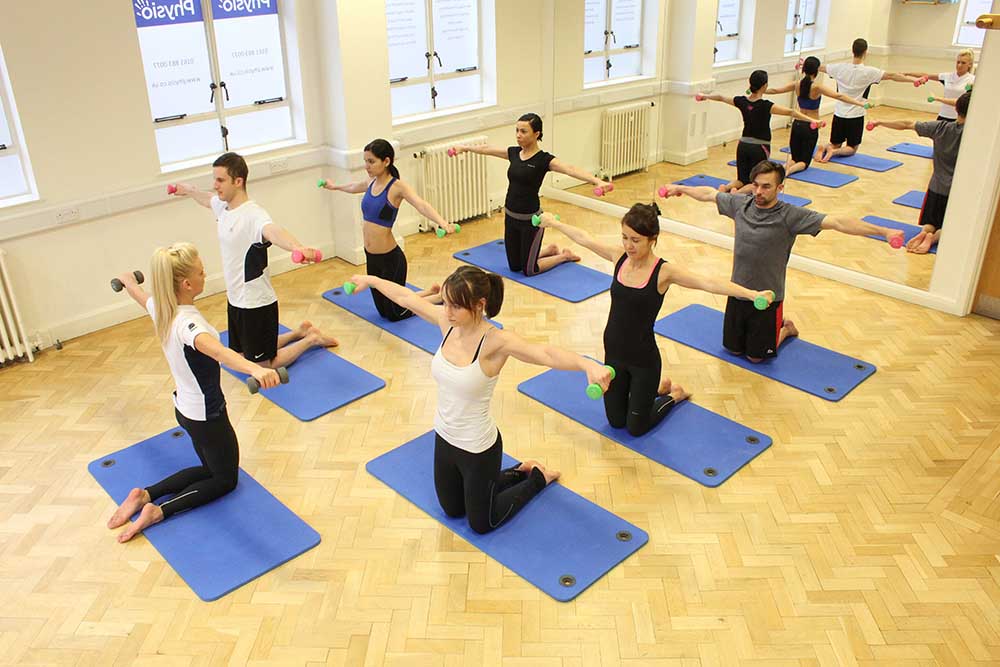 Above: Physiotherapist led pilates class using resistance bands
Please wear comfortable clothing, suitable for working out. We provide you with exercise mats and any equipment you may need during the class; you do not need to bring any equipment with you. Equipment includes light upper limb weights, gym balls and magic circles.
All ages and fitness levels welcome.
Class Times
We run a number of Pilates classes throughout the week at various times to suit your diary.
Find out more about class times and locations.
Class Prices
Manchester Physio offer a wide variety of Pilates classes with many different packages to choose from.
Find out more about our Pilates prices and packages.
We also offer
free taster sessions
so you can try it out!
Location:
We offer Pilates classes
throughout the North West
.
Find out more about our Pilates class locations here.
We offer free taster classes (1 per person, subject to availability).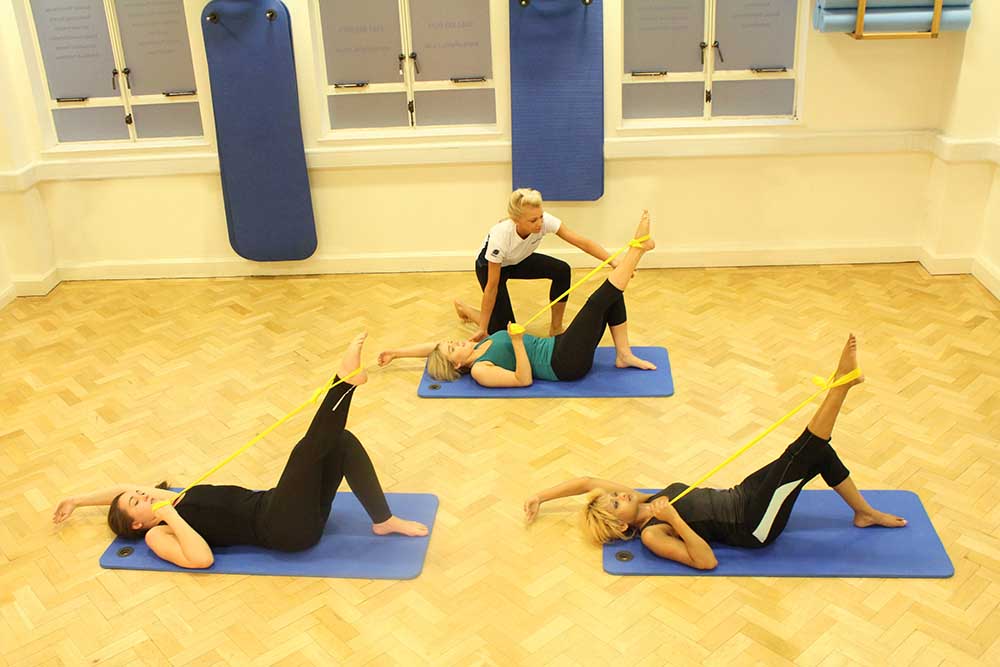 Above: One to One Pilates session with specialist physiotherapist using ring
To book onto a Pilates class e-mail
office@manchesterphysio.co.uk
or call 0161 883 0077 today.