Pre Natal Pilates classes are for pregnant women who want to keep exercising throughout their pregnancy. Manchester Physio also run a follow up
Post Natal Pilates Class
.
You can join our Pre Natal Pilates classes after 12 weeks into your pregnancy. We advise you ask your GP or midwife before joining our class and will have one of our specialist physiotherapist call you before attending to fill out a health form and answer any question you may have.
What to expect
Pre Natal Pilates classes are specially designed by our fully trained Pilates physiotherapists. You can expect a relaxed atmosphere to enjoy the gentle, controlled exercise programme, adapted to suit your changing body.
Pilates can help to increase the stability of your spine and surrounding structures as the baby weight increases. Exercises aim to keep your balance, posture and movement at an optimum level to contribute to a positive pregnancy experience.
Following birth, you can continue onto our Post Natal Pilates class before returning to or following onto the Beginners or Intermediate - Advanced Pilates class.
Benefits of Pre Natal Pilates
You can benefit from Pre Natal Pilates in a number of ways.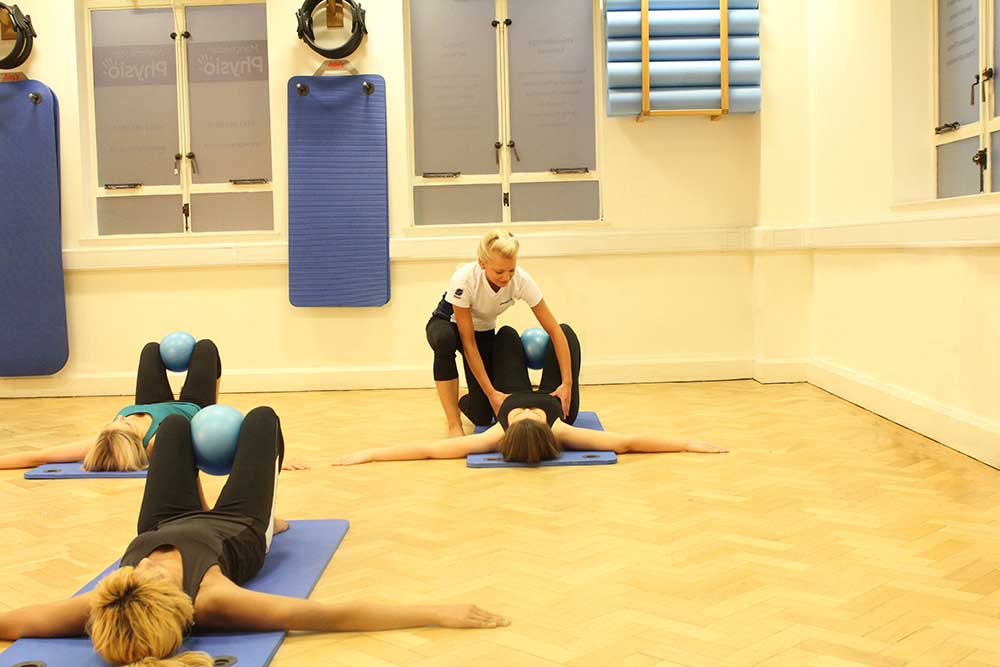 Above: Pilates host a number of benefits for pre-natal individuals, providing abdonimal strength and pelvic support prior to giving birth.
Benefits of Pilates for pre-natal women include:
Preparing your body for pregnancy and labour
Strengthens pelvic floor and deep core muscles
Reduces risk of incontinence
Possible prevention of sciatic nerve pain
Improving relaxation skills
Decreases strain on your lower back
Improved spinal and pelvic alignment
Precautions
There are some precautions you should consider before starting the Pre Natal Pilates class. Please check with your GP or midwife before attending your first session.
You should not attend Pilates if you have any of the following symptoms:
Bleeding
Pain
Shortness of breath
High blood pressure
Irregular heartbeat
Difficulty walking
Swelling, pain or tenderness in the calf or leg

Dizziness or disorientation
No movement of the baby
High blood pressure
Fever
Anaemia
Severe headaches
Manchester Physio Pre Natal Class
Pre Natal Pilates classes are held at the Manchester Physio 3-5 St John Street clinic and ran by our specialist physiotherapy instructors.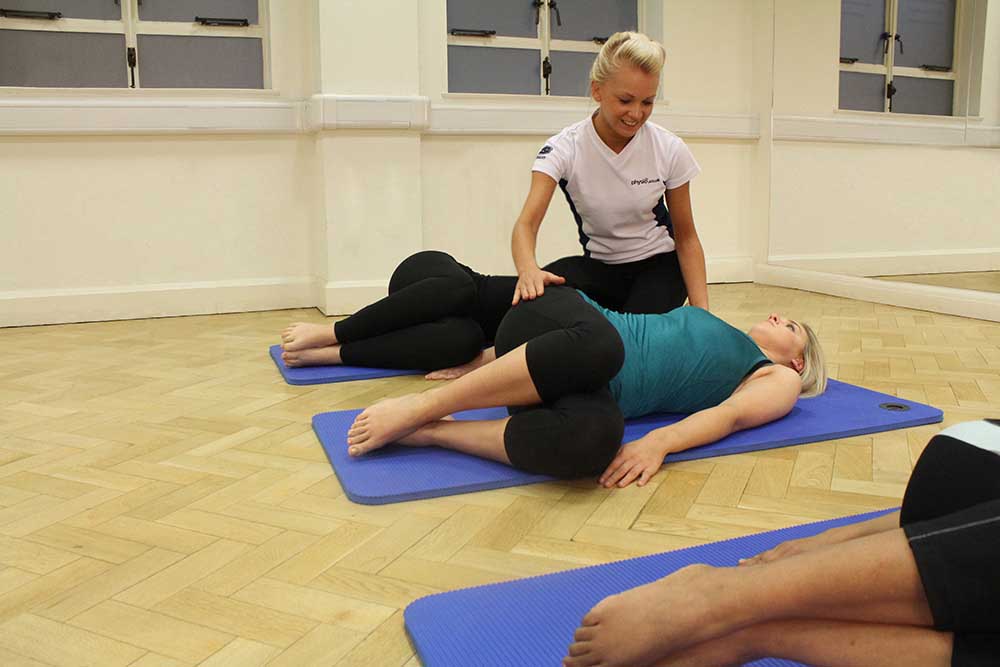 Above: Our supporting staff provide you with confidence to help you achieve each position through hands on feedback.
Class sizes are small to ensure individual attention
High quality equipment for classes is available on site
One to one sessions at the clinic or at home are also available
For Pre Natal Pilates class times and to book onto a class call Manchester Physio on 0161 883 0077 or e-mail
office@manchesterphysio.co.uk