What is nerve root pain?
Acute nerve root pain is a condition characterised by arm pain, often in combination with numbness and/or pins and needles. The patient may or may not experience pain in the neck itself.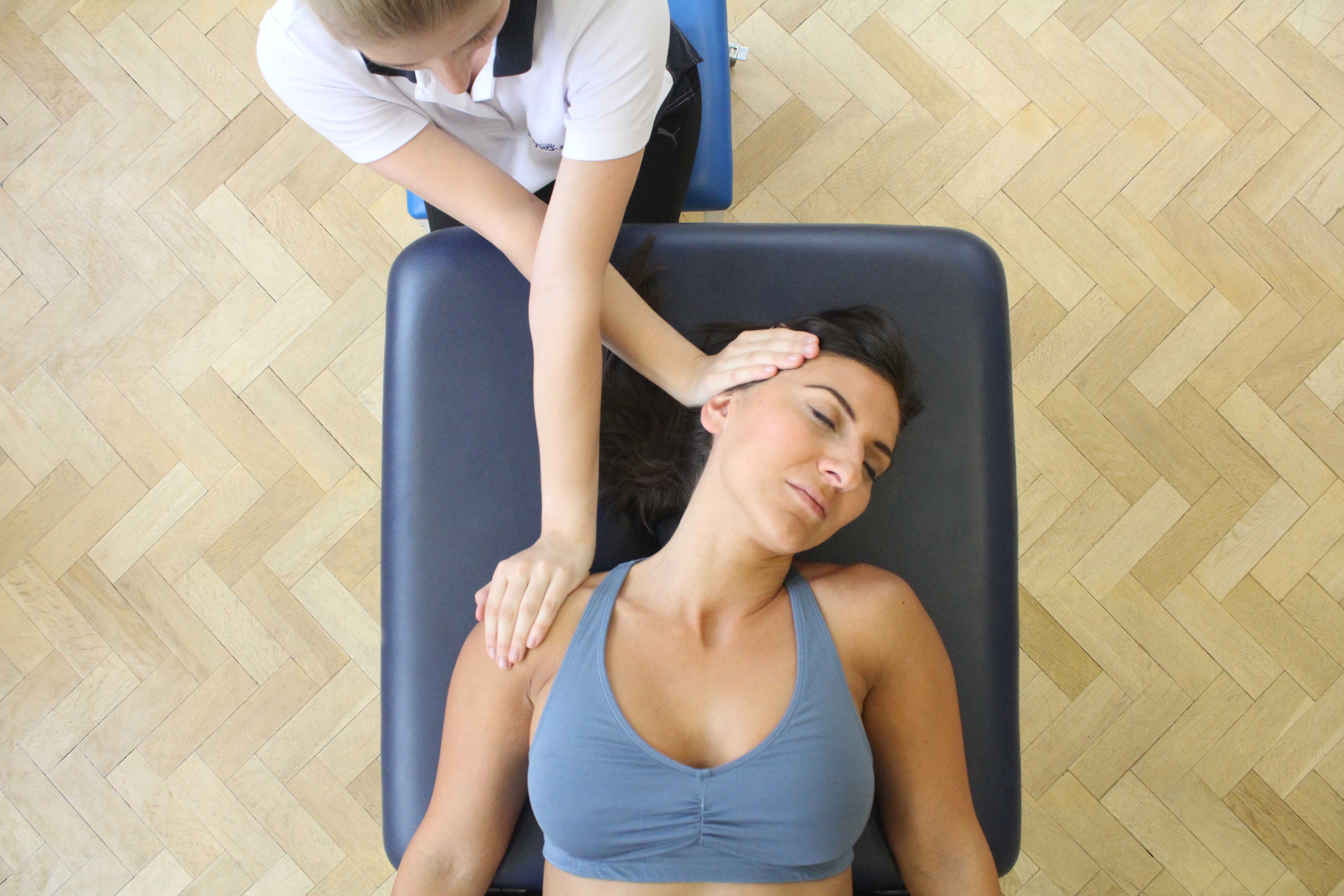 Above: Trigger point massage of the trapezius muscle by a therapist
What causes nerve root pain?
Nerve root pain can be caused by direct pressure from a prolapsed disc or degenerative changes in the cervical spine that causes irritation and inflammation of the nerve roots.
When the nerve root is compressed or irritated this results in a pattern of pain and numbness in your arms and hands in the area of skin supplied the by sensory fibers of the nerve root, and weakness in the muscles that are also supplied by the same nerve root.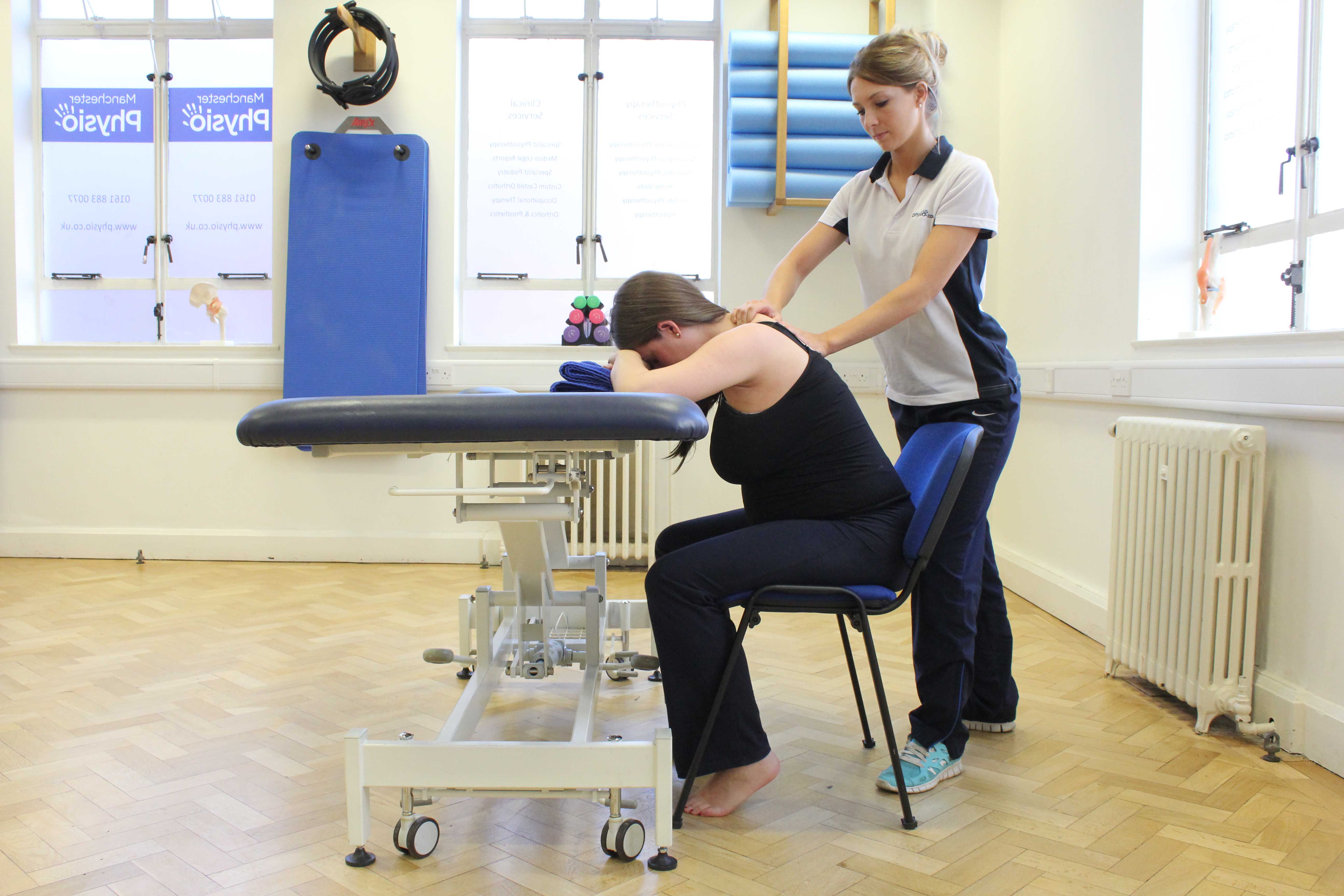 Above: Assessment of the cervical spine, muscles and connective tissues in the neck performed by an experienced Physiotherapist
Diagnosis of nerve root pain
If you suspect that you have nerve root pain it is important to consult you GP who will confirm a diagnosis. You GP may then refer you to a neurologist for further investigations if necessary.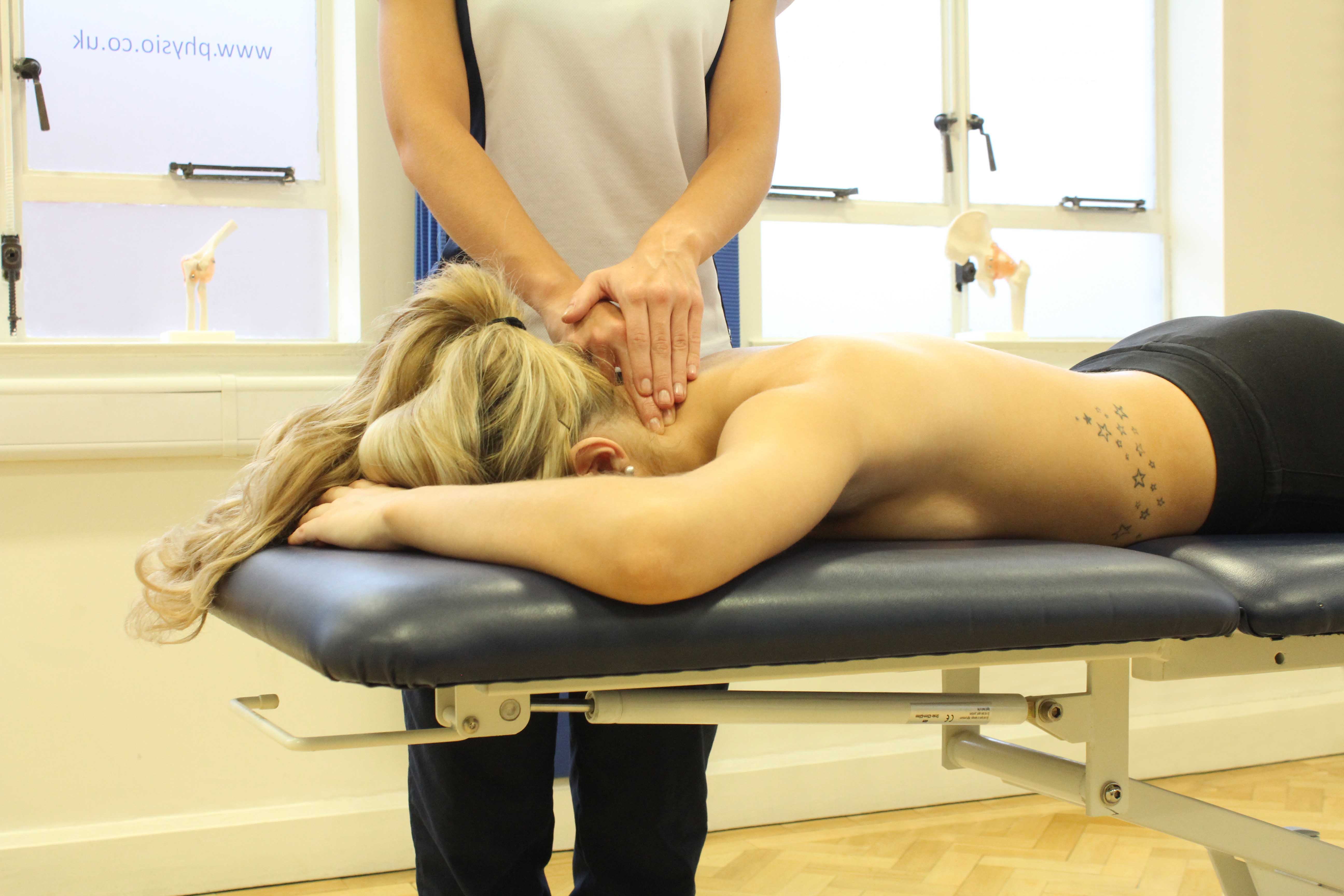 Above: Mobilisations of the vertebrea in the cervical spine to reduce pain and stiffness
What are the symptoms/effects of nerve root pain?
The symptoms of nerve root pain may include:
Pain
Numbness and tingling
Pins and needles
Muscle weakness
Reduced range of movement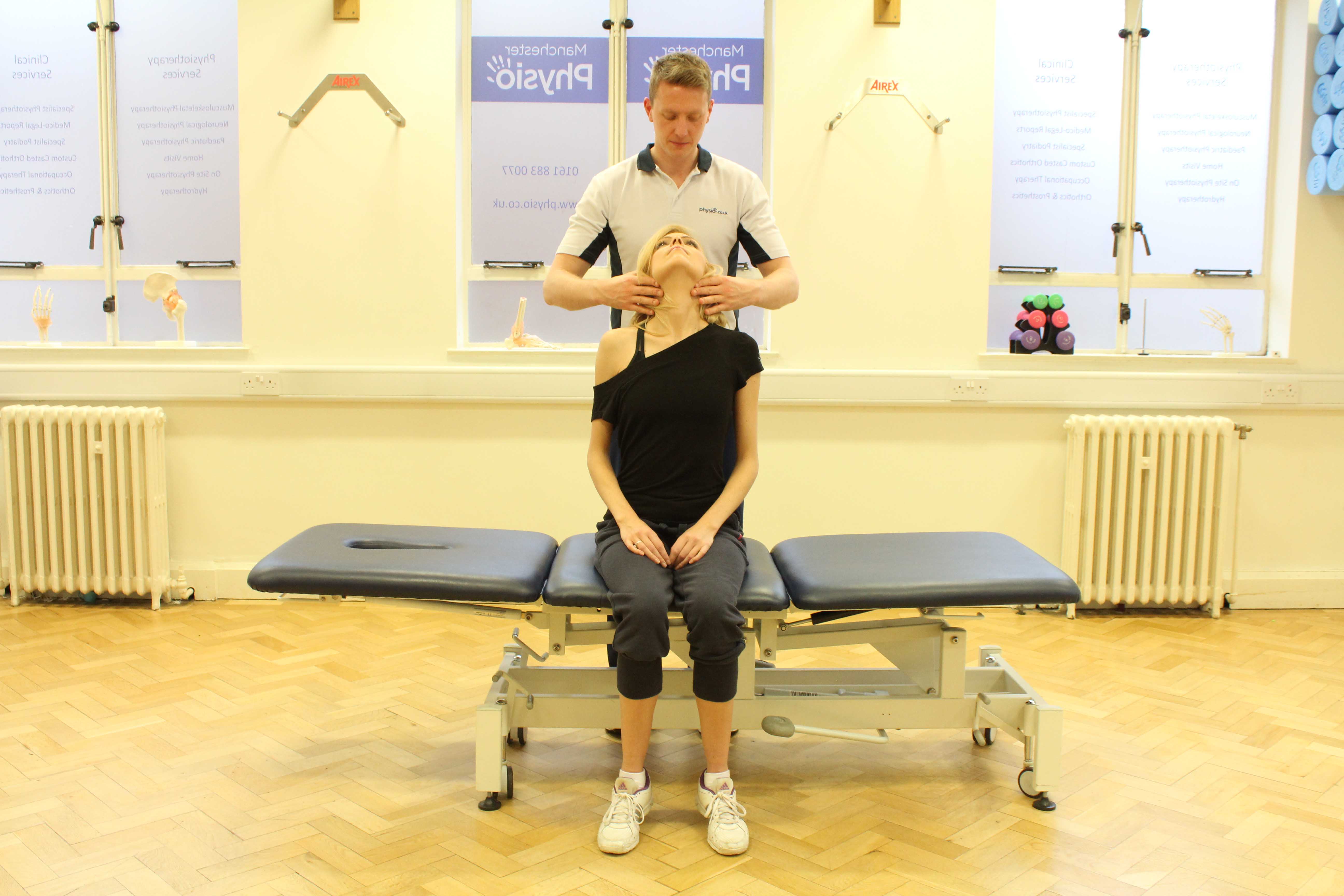 Above: Soft tissue massage of the muscle and connective tissues in the neck by specialist MSK therapist
Physiotherapy for nerve root pain
Physiotherapy treatment at Manchester Physio will be tailored to your own specific condition to reduce pain and get you back to a level you were previously safely and effectively.
Your physiotherapist at Manchester Physio will assess your current symptoms, including range of movement and muscle strength and ability with functional activities to help guide a structured rehabilitation program which may include:
Mobilisation and manipulation of the neck
Stretching and strengthening of the neck musculature
Massage to relieve tight muscles in the neck and shoulders
Postural retraining
For more information about physiotherapy for neck problems, or to book an appointment please call
0161 883 0077
.